In the second of our series probing into our team, we meet Lia.
1. What is your role at EW Recruitment?
Recruitment Consultant
2. What keeps you most excited about that role?
Talking to new people
3. Which three traits best define you?
Family orientated, courageous and I would say I am honest
4. What's one thing you couldn't live without?
Oxygen
5. What's your greatest fear?
Spiders
6. Where is your favourite place to be?
Abroad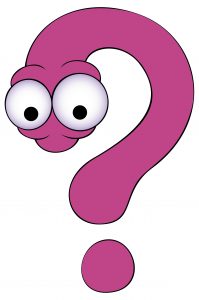 7. Tell us something that might surprise us about you.
Can be gullible
8. What are your most overused words/phrases?
Obviously, maybe and well
9. How do you define success?
Doing what makes you happy
10. What is your favourite quote from a film?
"Nothing is ever really dead if you look at it the right way"
11. What are you enjoying listening to?
The best advice
12. If you won the lottery, what is the first thing you would do?
Treat myself
13. What would you name the autobiography of your life?
In it to win it!
14. If you could learn to do anything, what would it be?
Become psychic
15. What was the last experience that made you a stronger person?
By putting the people that matter first
16. What is something you learned in the last week?
What car I am getting
17. If you could meet anyone, living or dead, who would you meet?
My Grandad
18. If you had to eat one meal, every day for the rest of your life, what would it be?
Stroganoff
19. What would you do (for a career) if you weren't doing this?
Sweet nothing
20. What three words would you use to describe EW Recruitment?
Loud, outgoing and motivated by our growing team
https://ewrecruitment.co.uk/wp-content/uploads/2021/02/ew-recruitment-logo.png
0
0
admin
https://ewrecruitment.co.uk/wp-content/uploads/2021/02/ew-recruitment-logo.png
admin
2018-06-06 15:15:57
2021-04-26 16:04:43
Getting to know us - 20 questions Lia